Travelight Isup Set
Foldable ISUP set 9'2''
Easy to transport, light and compact: travelight is the cressi hydrosports sup that's ideal for travelers. The innovative design of the sup enables it to be folded longitudinally then rolled up, thereby occupying half the space of an inflatable sup of the same size. Travelight is made with cressi lwf technology, our lightest and strongest construction in the inflatable category, which minimizes its weight without affecting performance. The all round shape makes the board highly versatile and manageable for different levels of experience and build. The set is complemented by similarly compact accessories designed ad hoc, including the small feather pump and the mod5 modular paddle, which lets you transport the entire set in the tera backpack, only 50 cm tall. Technology: cressi lwf lightweight wall fabric innovative flat-weave core that minimizes the thickness of the upper and lower layer for an extremely low weight and high flexibility, allowing longitudinal folding and rolling once deflated. It's surrounded by a sturdy multilayer rail designed to compensate for the board bending and guarantee excellent performance during use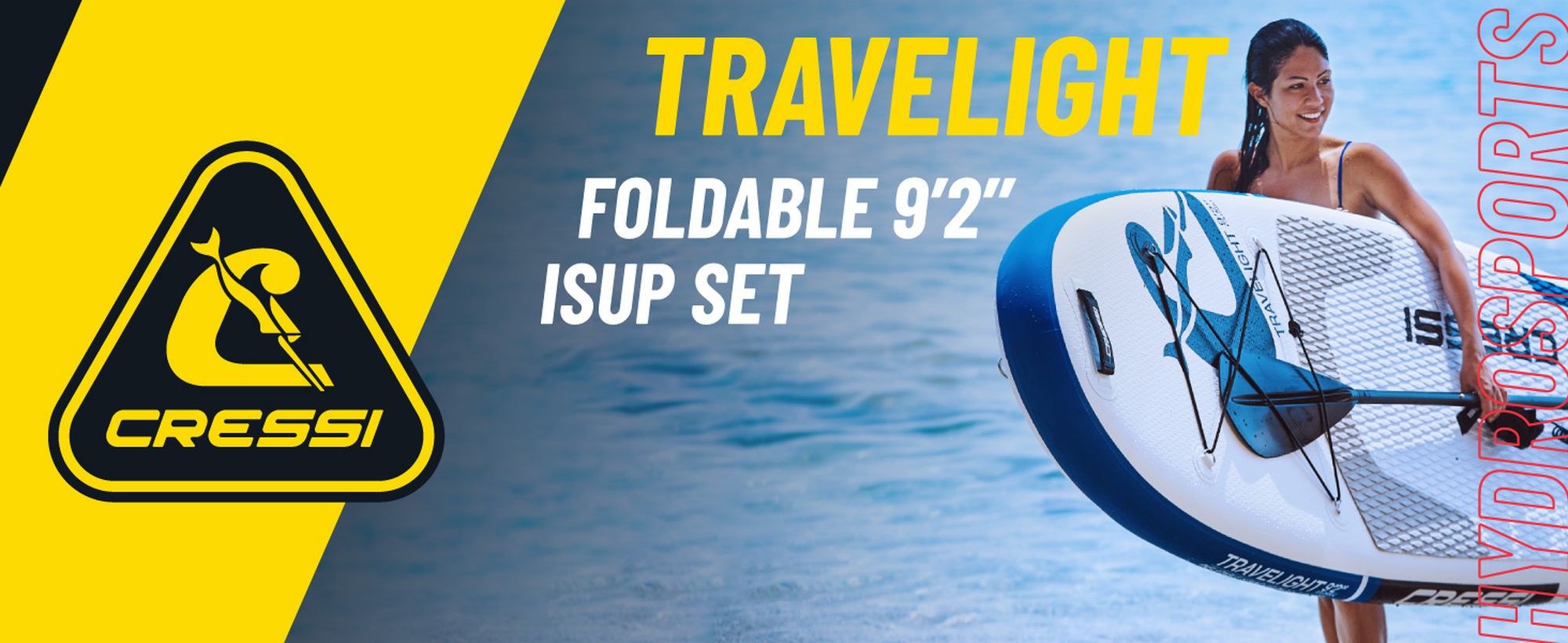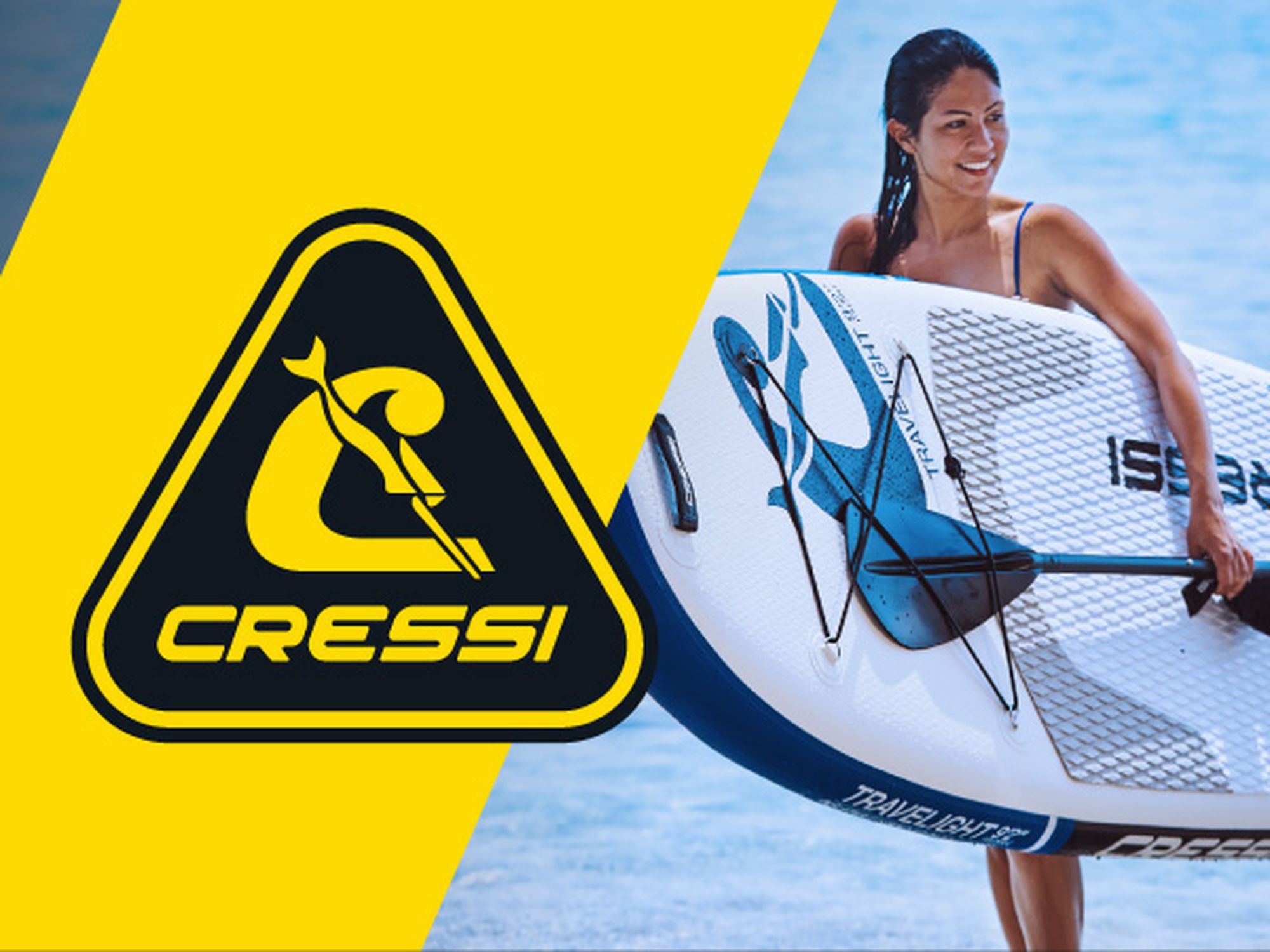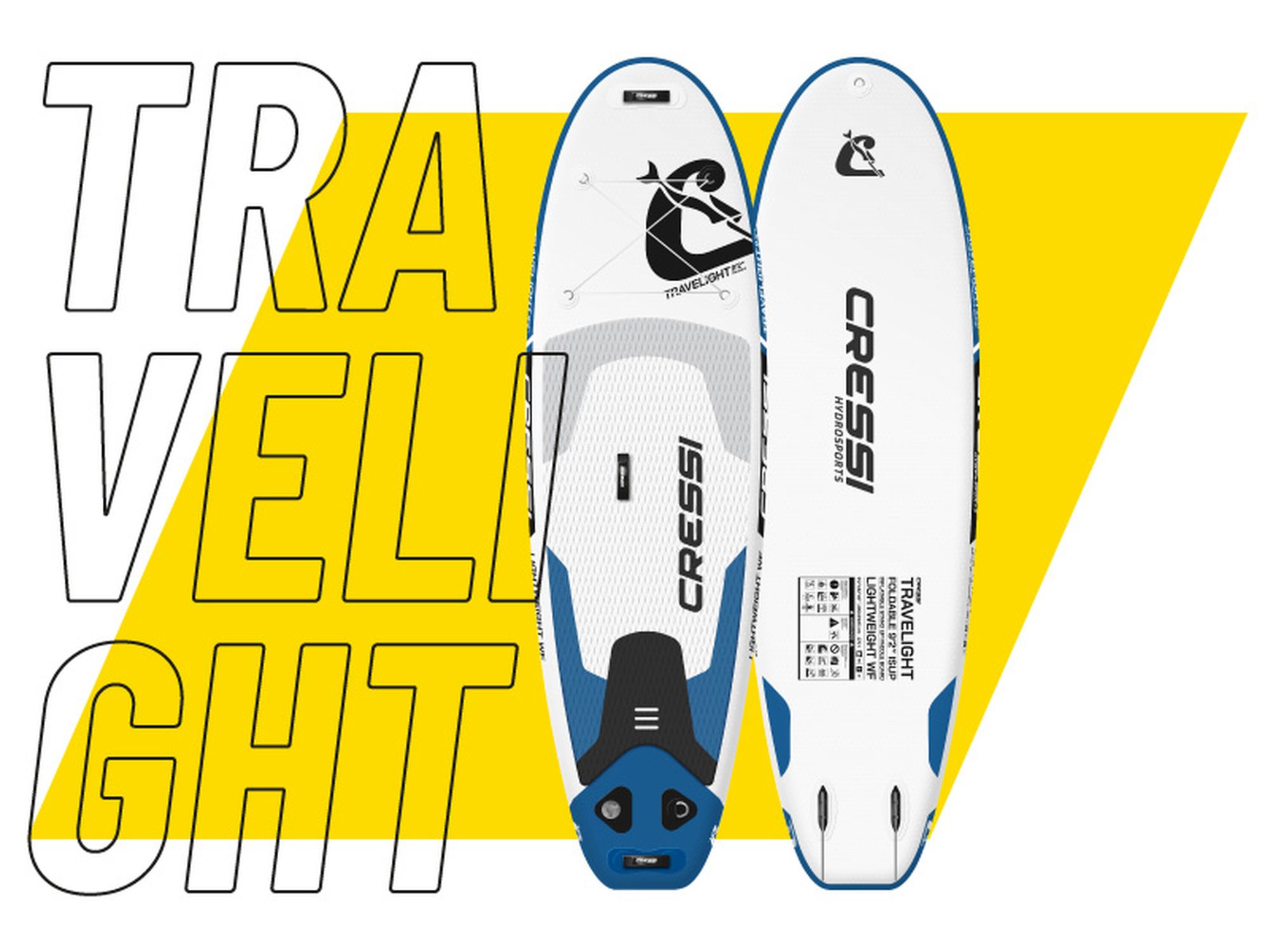 Travelight Isup Set
The board that combines stiffness and lightness, performance and high portability. All in a small 50 cm backpack, ideal for travelers.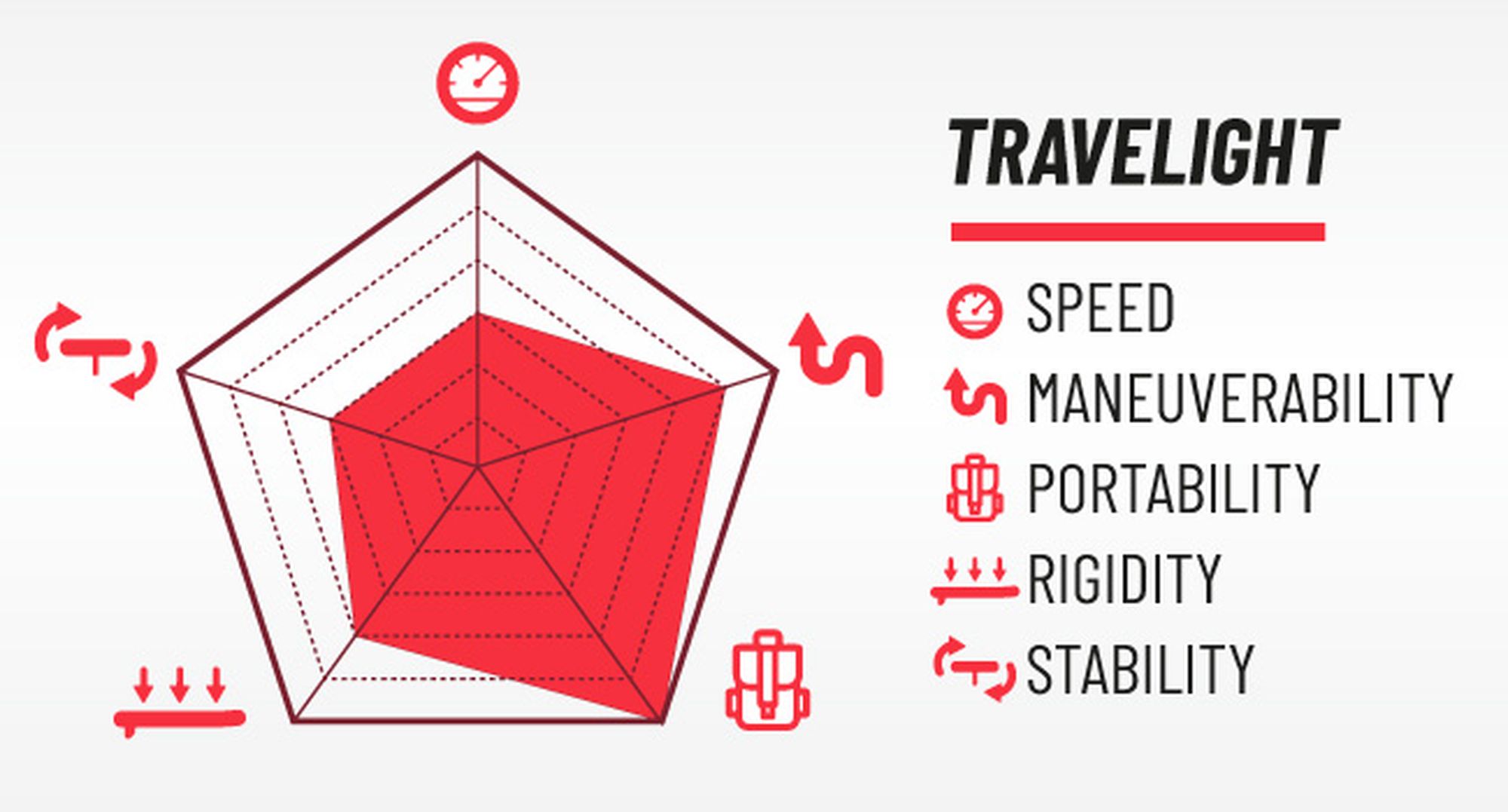 The All Round shape makes the board highly versatile and manageable for different levels of experience and build.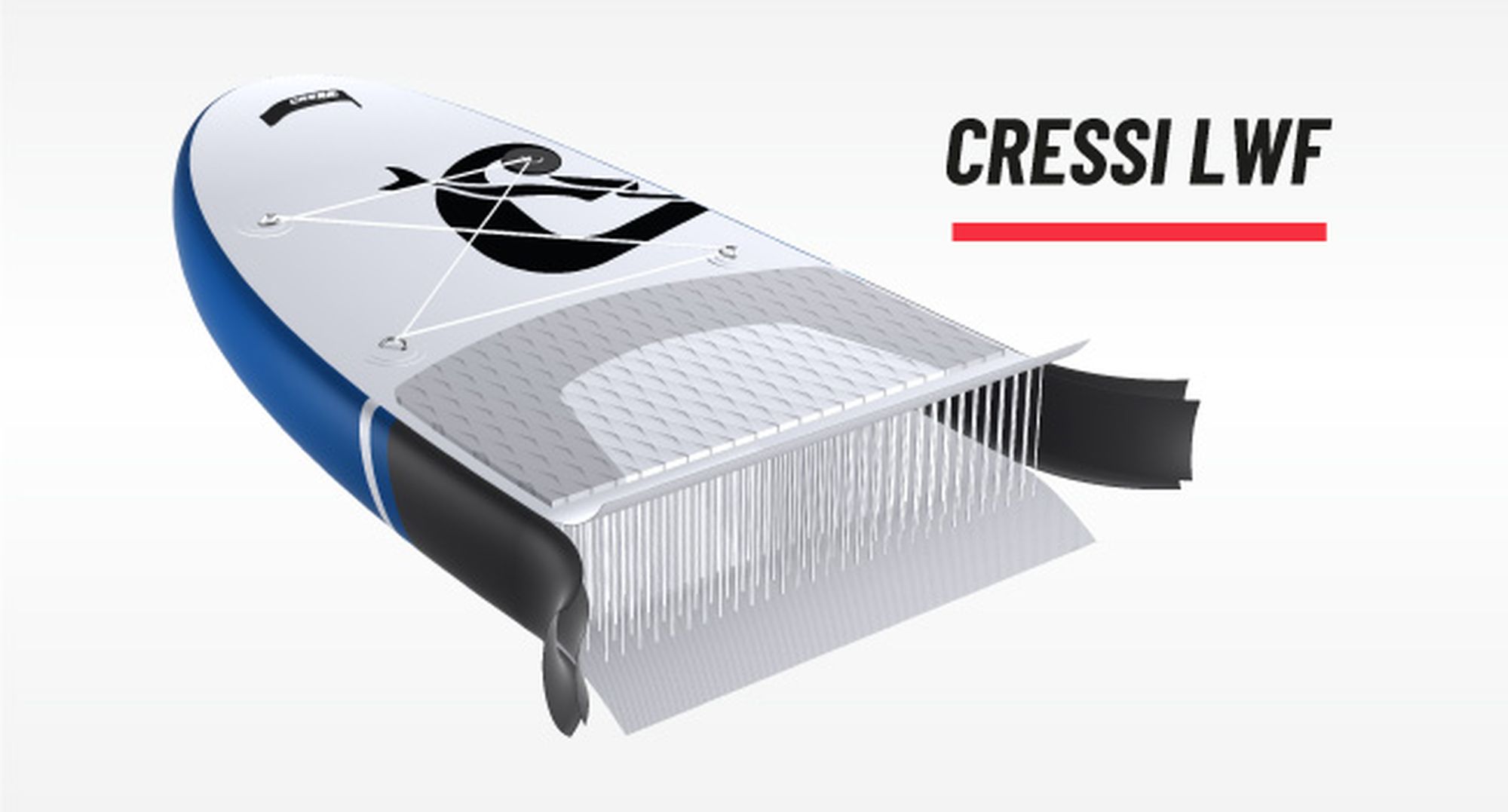 Innovative flat-weave core that minimizes the thickness of the upper and lower layer for an extremely low weight and high flexibility, allowing longitudinal folding and rolling once deflated.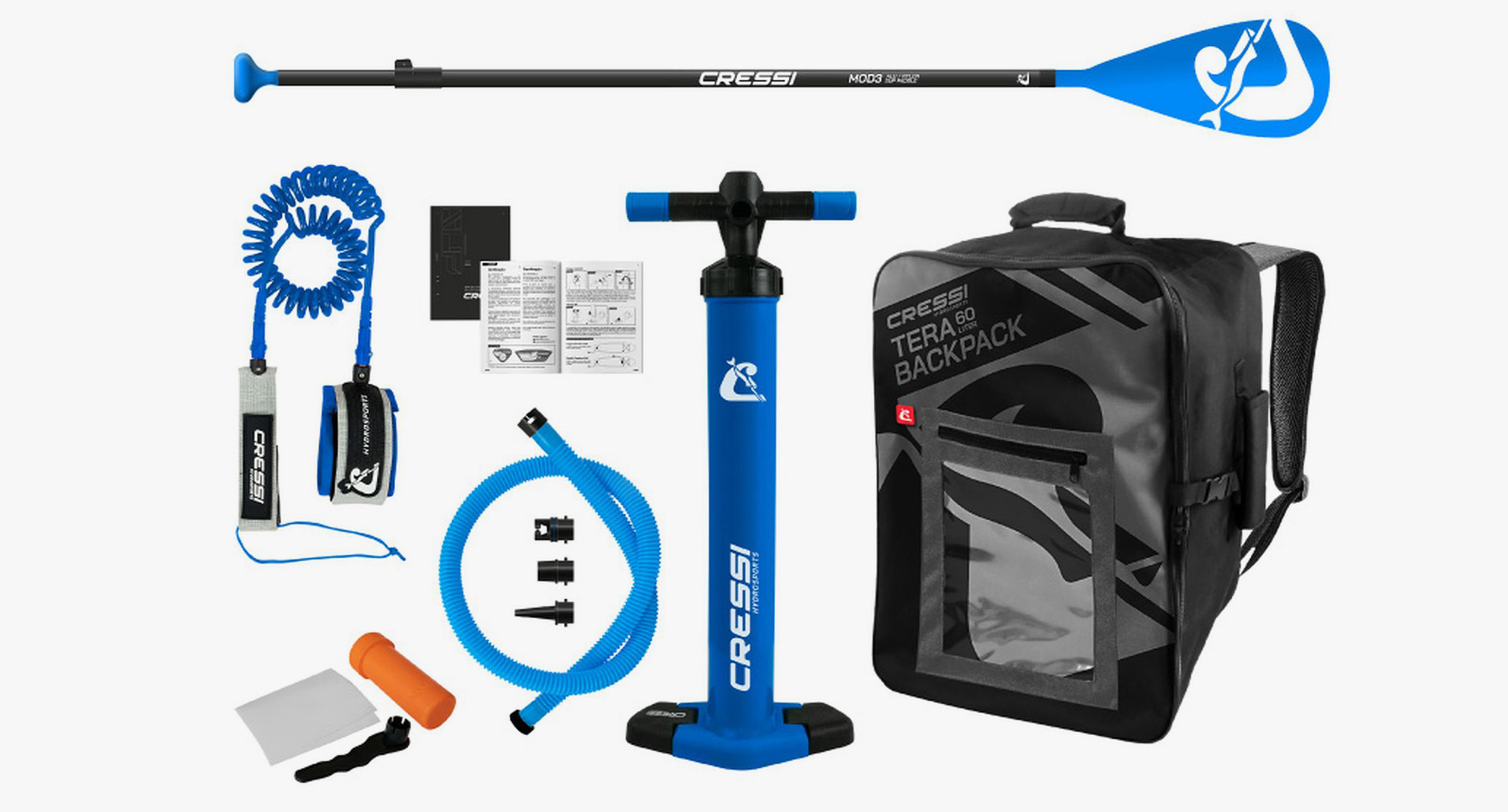 The set is complemented by similarly compact accessories designed ad hoc, including the small Feather pump and the MOD5 modular paddle, which lets you transport the entire set in the TERA backpack, only 50 cm tall.